If you are looking to give a fresh boost to your Instagram business, reels is something you should be definitely working on.
By now a lot of you already know about the power that Instagram reels has to make your business reach tons of new people. But for those of you who are still unaware about what reels are and how should you go about them, do read this article till the end. And for those who know but are stuck with the question of "what to post?", check out these 5 reels ideas for business discussed in detail here: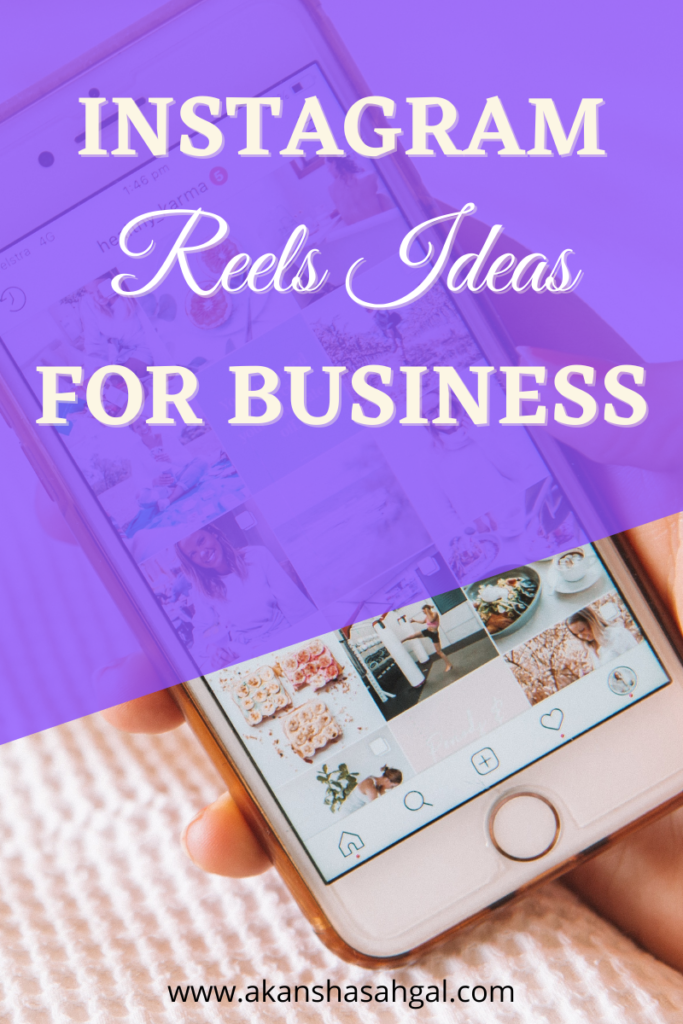 Before we proceed further, for all the people who like listening or watching videos to learn some thing new, you can watch my video below to learn about these ideas. But if you like reading, skip the video and continue with the article.
First let's understand what are reels?
Reels are basically short videos of up to 30 seconds that play on loop and can be edited within the app itself by adding music and filters. They have a separate section on the mobile app where you can spend hours scrolling through videos. They are very similar to TikTok, Josh and other similar platform videos but have definitely opened some great opportunities for new and existing brands on Instagram.
Instagram is generously pushing a lot of reels in front of a wide audience especially if you have some trending in app music added to it. The power of reels pushing your business and showcasing to people who are not yet following you is huge.
But how should one go about Instagram reels? Let's see in our next section.
How to work with reels?
The very first thing that you should be doing is to study the type of reels that are going on in your sector as well as some of the trending reel ideas. Then you need to plan what videos are you going to recreate for your own brand. But make sure that whatever reels you make are not mere copies but have your own brand style.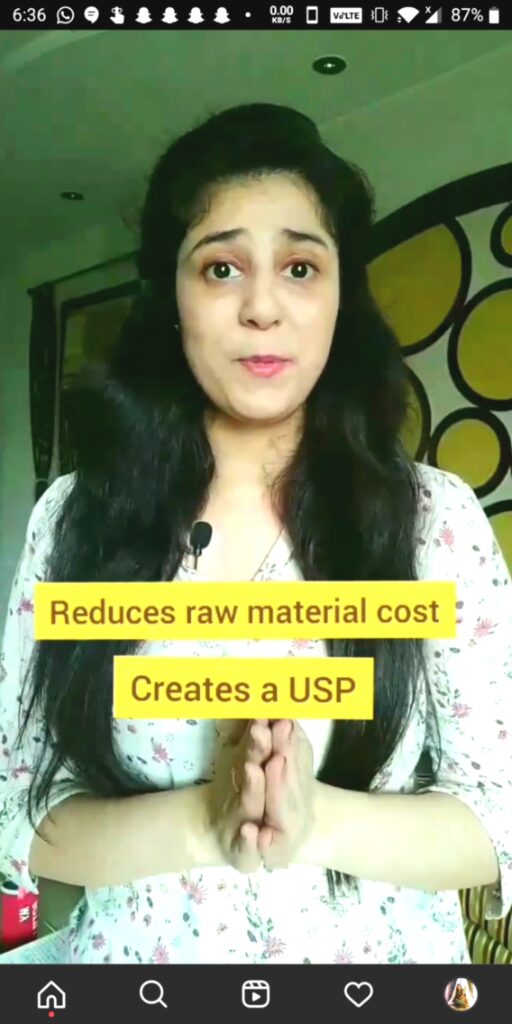 Once you've planned your content, the very first step is to shoot the video, which you can directly do through the app or upload one from your gallery. One thing that you should keep in mind is to add texts (if required) to make them perfect for people watching without audio.
Also, you can add music to the video again through the app or use the one from your own video. It is better to use the music directly from the app. Also, make sure to use the trending audios as it will increase the chances of your reels getting pushed.
Now after doing all the research you might feel overwhelmed with the ideas and get confused on what to post. So the next section in this article talks about different reels ideas for business that you can start with. And not just that, I will tell you the importance of every individual idea shared below.
Get these ideas rolling
By now we know the power of reels and how they can help you grow your brand. It is a great way to engage with existing and potential audience. But make sure that when you are using them for your brand, you use them wisely. So let's get into some amazing ideas that can help your brand grow with reels.
1. Product showcase
We all know that videos have more power than pictures on Instagram, and now with reels it has just increased. So if you have a product video that is shorter than 30 seconds make sure to post it through reels instead of a normal video.
And while doing so don't forget to use some trending in app music to give it a further boost. Also you can take some trending topics that let you showcase your video as well. Here's an example of this:
This helps a person understand what you deal in and how you can help them with your products or services. You can also add product details in the video itself like advantages of using the product, pricing, material used etc. This will increase the likeliness of a person contacting you if they are actually interested in the type of products you make.
2. Take them behind the scenes
Having a business is much more than all the pretty photos and and videos that are posted on social media. There is a lot that goes on behind running, marketing and growing a business. So why not take your audience along with you to the backstage.
You can show them how you ideate for your products, manufacturing process, a day in your life etc. Here is one of the example for this:
It is a great way to interact with your audience. Also, it lets people know what all goes behind a product when they order it from you. They feel much more connected with you when they know all the ups as well as the downs of your journey. So it's time to leave the perfection behind and be real with your audience.
3. Packaging process videos
A great idea to cover on your reels is the packaging process especially for the businesses who provide creative packaging options. And if you feel it's too much after seeing all other videos, let me tell you, it need not be super aesthetic and planned in the initial days.
You can just shoot the videos in time lapse mode when you are packing the products and you are good to go. Let's see one such video now:
These packaging videos helps your audience know that you don't put your heart and soul in your products only but also in their packaging. Your followers get to know that they are not just paying for the products but also the beautiful packaging experience that they will get. So let your audience know what they are getting as packaging over and above the base product.
4. New Launch Teasers
Being a business you know the advantage of creating a hype for your upcoming launches. You've been doing this through images and videos since long. Why not take this to the reels as well. By now I need not tell you how creating teasers in reels format can help you.
Just shoot some snippets without revealing the full product and create some excitement. It will be great if you can create series of such videos and also ask your audience to guess what's coming next. Here you go with one such video:
Apart from creating excitement among existing audience, it helps in grabbing eyeballs of new potential customers as well. And when you ask your viewers to guess, it also helps in increasing the engagement on your page. It also helps in improving the sales of the new launch as you would have been getting new audience on your page due to the teaser reels.
5. Fun reels for some joy
When you yourself see those funny videos that business owners post, you do feel a little joy and happiness filled in your day. And for the business owners who have a fun side with some witty ideas in their mind for every single situation, such reels are gold for you.
Take a gig at all the business struggles you face or some common funny situations with your customers. You can be so creative in this, but be mindful to not hurt the sentiments of people. Here's one such reel inspiration for you:
Such reels help you to get a fun element to your brand as well as let your audience know your fun side. If have any doubts related to posting fun reels because of how it will affect your brand, go and have a look at all the big brands like Netflix, Zomato and more. They are using fun content to build a different level of relationship with their audience, and that is what you can also do.
Conclusion
Instagram reels has the power to give your brand a new approach and help reach a new set of people. You should definitely dive in the journey of reels and plan them in the right manner to show your audience a new side of your business.
And don't forget to be consistent and keep patience while starting this journey. Not every reel might be a hit but keep going and explore different opportunities.
Also, let me know in the comments which is the one business that you admire the most for their reels?
JOIN MY TRIBE