Hey everyone,
I hope you all are doing great and staying safe. I am back after a long time on my blog and today I have a quick process share of an floral theme art journal layout for you that I created as a design team member for Light The Path. It was lovely working on this layout so much as it turned out so colorful and bright. I made a process video for the same as well (linked below), but if you like reading the process of making layouts then please continue with the post.
The prompt for the month was "Where we are now" and I made a scrapbook layout for that as well, you can check out the process for that here. Now coming back to the art journal layout, I first started off grabbing some book pages and randomly tearing them off. I placed the book pages randomly on the page. Then I went ahead and cut out a journal card from the kit designed by Neftali Zambrano. I tore off the edges of the journal card as well and placed it on bottom right corner.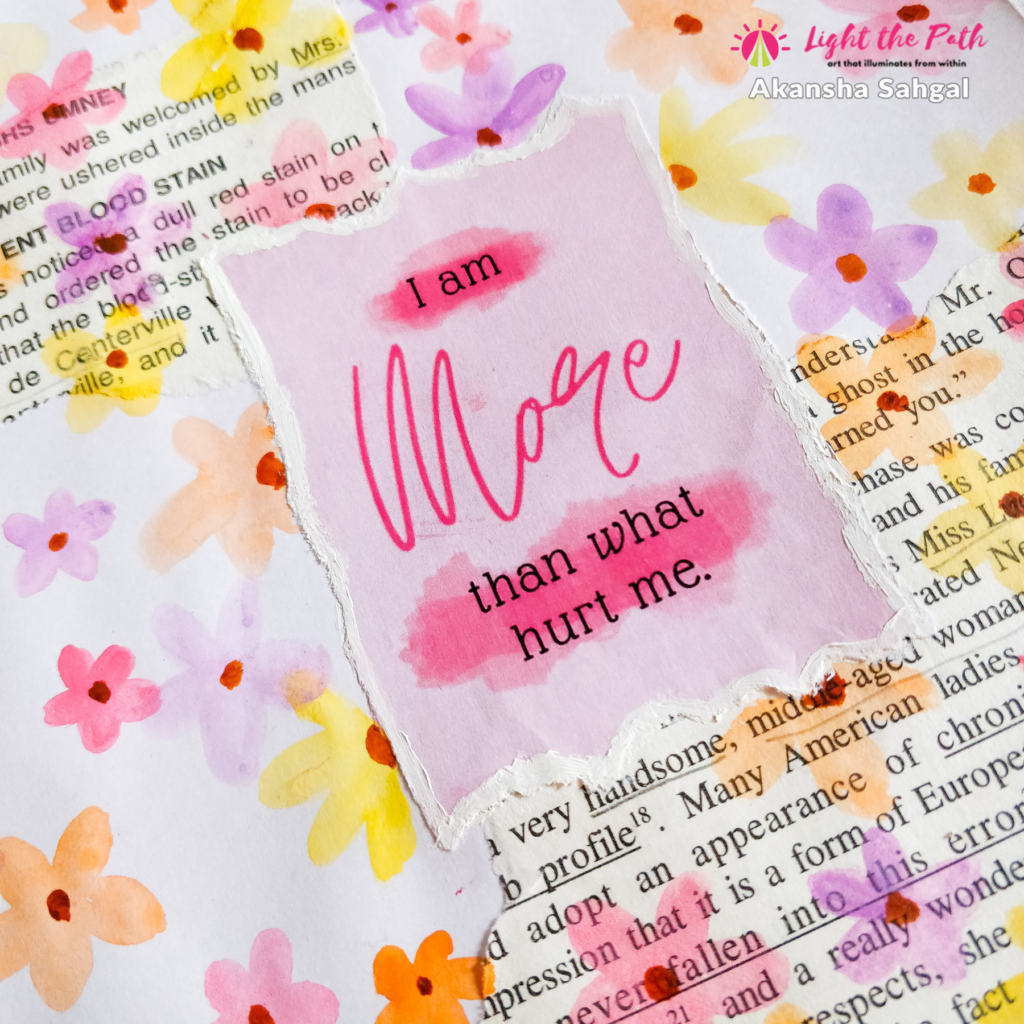 Then I grabbed my watercolors and went ahead to paint some florals in the colors pink, purple, yellow and orange. The best part was how beautifully the book page absorbed the watercolors. Also, I used some white acrylic paint on the edge of the journal card to make it stand out more. I really loved the quote that was written on the journal card. Whenever I look at this layout it reminds me that I am stronger than whatever is happening in my life. I also used brown acrylic paint to make the center of the flowers.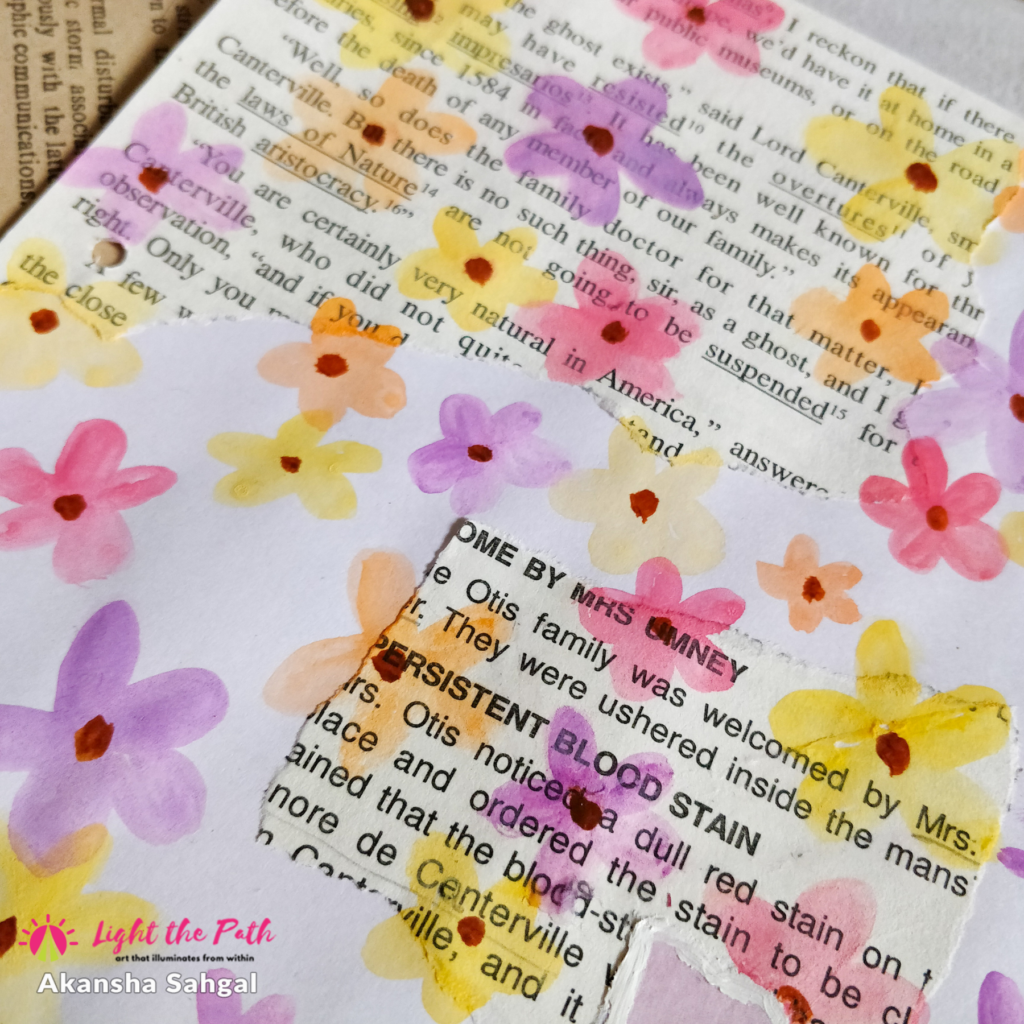 I hope you all liked this layout. Stay tuned as I will be coming up with many more art journal layouts and tips. Do let me know if you have any particular questions or doubts related to art journals. Also, do check out the details about Light The Path workshop conducted by Theresa Moxley. The workshop focuses on creative healing and I am sure you are going to love it.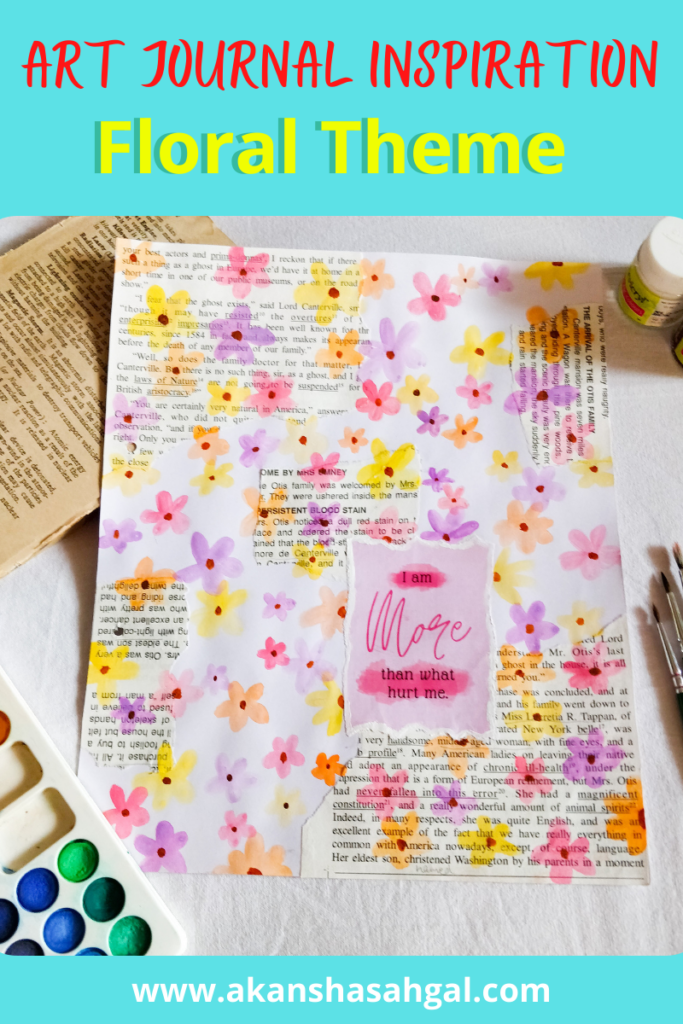 JOIN MY TRIBE