Hey crafty people,
I am Akansha and welcome to my very first blog. I was planning to publish some other article today but then I realized today is WORLD MENTAL HEALTH DAY. This day is celebrated every year essentially to raise awareness regarding mental health issues around the world and bring in support for mental health. So I thought why not share a layout that I made in my journal.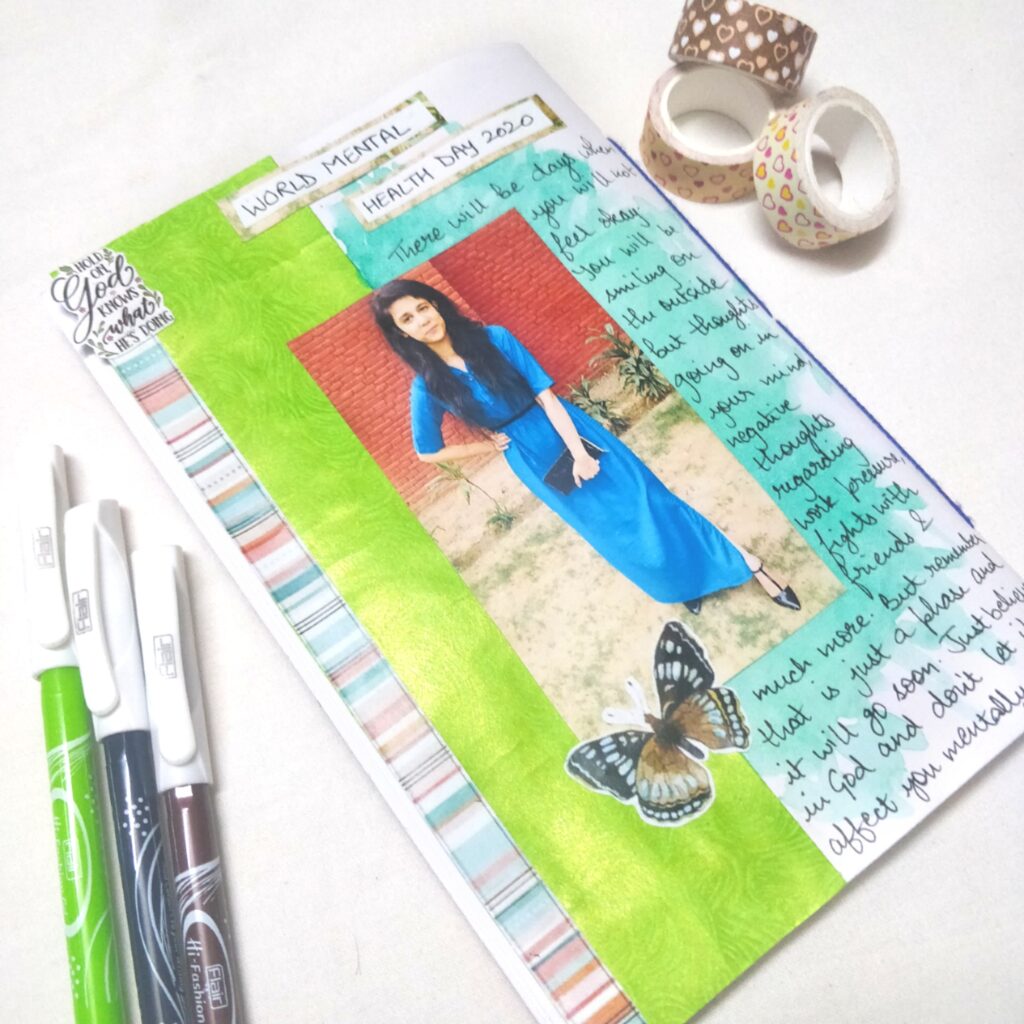 Green color is associated with World Mental Health Day as green is mostly associated with nature and signifies good luck, tranquility and health. So, I thought of using lots of different tones of greens in this layout.
First I went ahead and trimmed a green sheet of pattern paper to cover the left half of the page. Then I selected one of my old photos that I felt suited the best for this spread and trimmed it so that it fits the spread. After that I took my water colors and used two different tones of green to create the background for the photo on the right half of the sheet. Once the paint was dry, I then went ahead and pasted the photo in the center.
Now it was time for some final touches. I added a printable washi strip that I had with me on the left edge of the page to give some dimension to the simple green pattern paper. Then I added a sticker on top left corner that said "Hold on. God knows what He's doing". This sticker was all the motivation that I needed. Then I took two strips of white sheet and backed it with a pattern paper. I used these strips to write the heading for the spread, "World Mental Health Day 2020".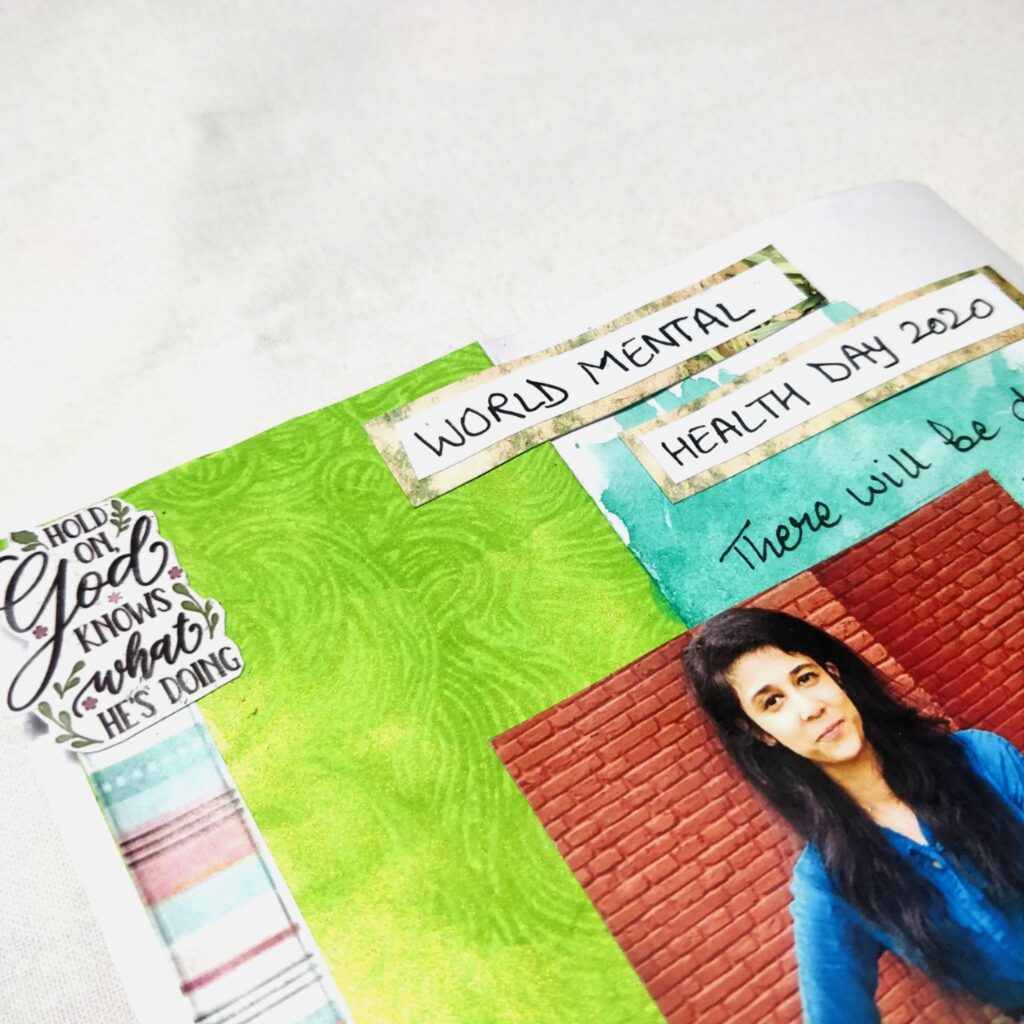 After that I added a butterfly printable to the bottom left of the picture as I felt it symbolizes breaking free from your fears and not letting the negative thoughts hold you back in your cocoons. It is so important to let go off the negative thoughts for the good of your mental peace. And for me that small butterfly was the perfect way to show that.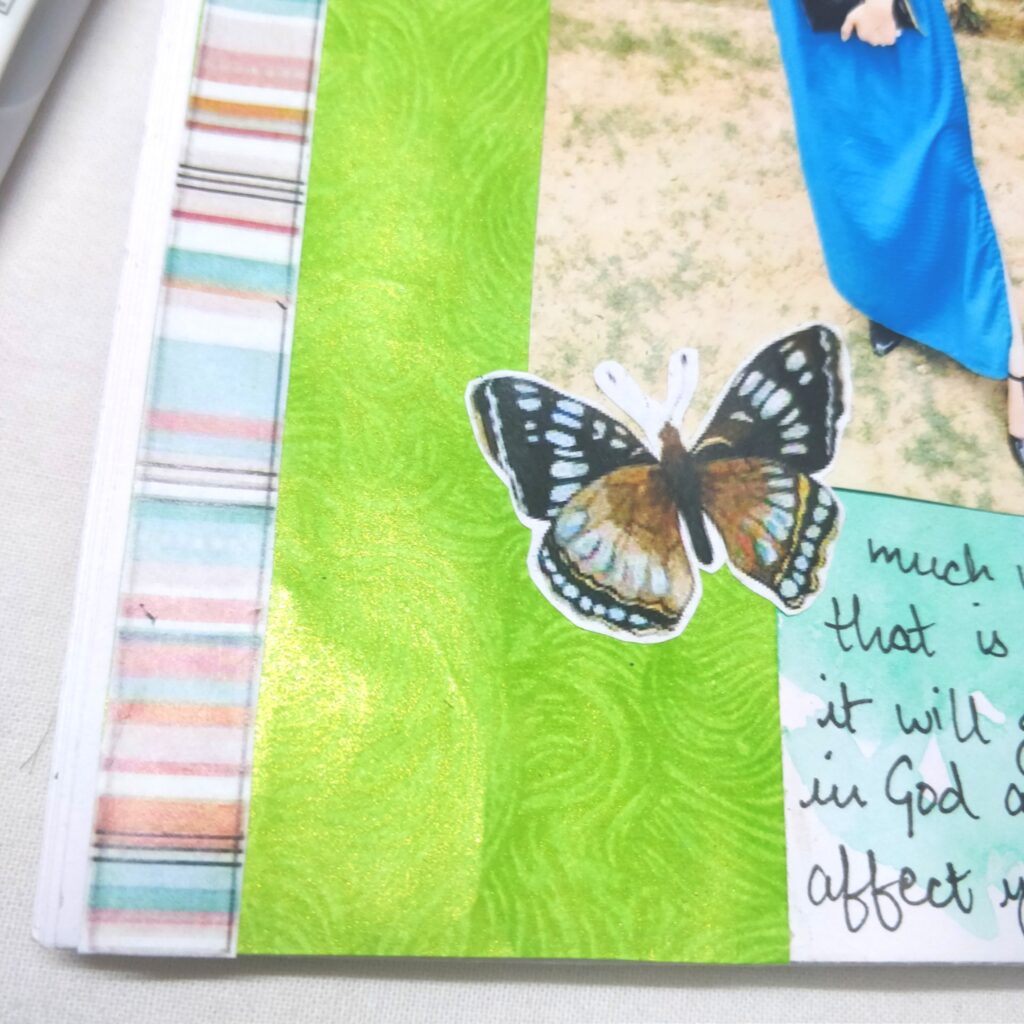 Lastly, I completed the spread with writing down my thoughts. I knew I had a lot to write and that's why I didn't do much on the right side apart from the water color background so that I have plenty of space left for me to journal my thoughts.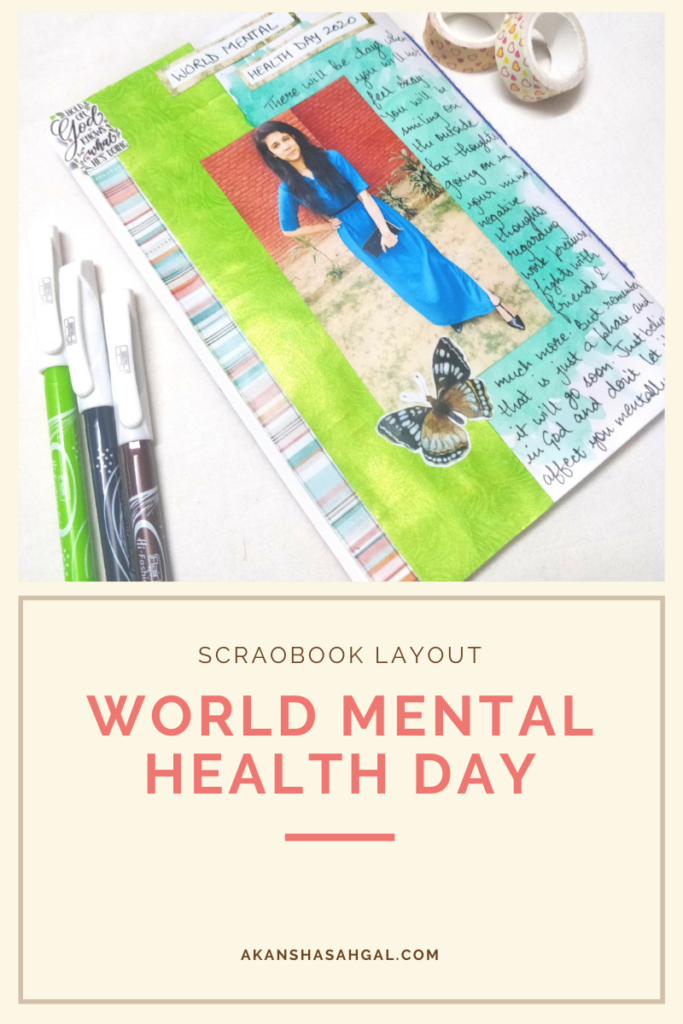 I hope you all liked this spread. I would love to hear what you all have to say in the comments section below.
In the end I would just like to say that never ignore your mental health. if you are going through something, always talk about it with your family, friends or anyone you feel comfortable with. And also, always look out for your near and dear ones they might not ask for your help directly, but they might be struggling with mental health issues. Be there for them.
JOIN MY TRIBE