Hey crafty people,
I am back with another scrapbook layout. I had an old photo of mine and some floral embellishments left from a collection lying with me and I thought of using up those for this layout. The photo and the embellishments both had a hint of blue in them so I knew what color I had to go with.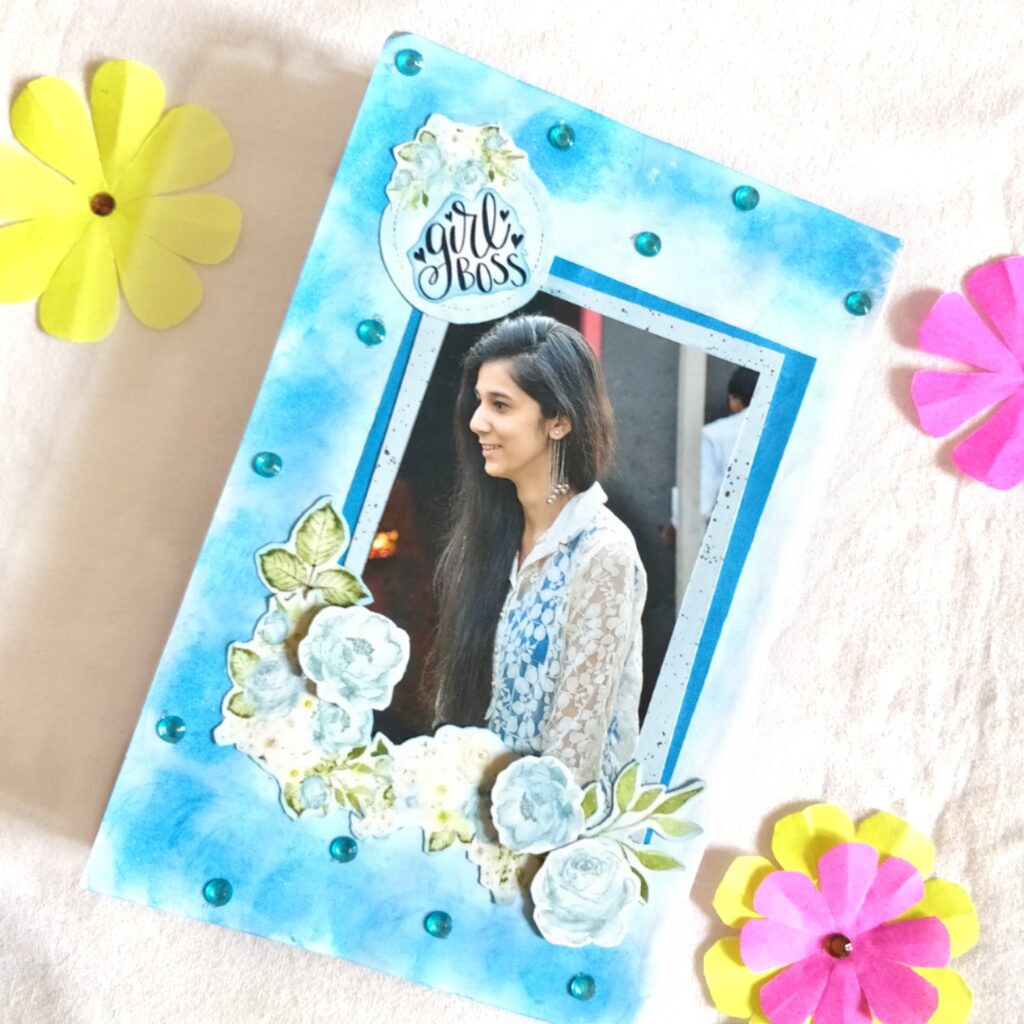 Since the sheet was plain white, I started with creating a blue background with the help of two different shades of ink pads. I started with blending the darker shade of blue on the edges and then used a lighter shade of blue towards the inside of the page. I made sure to blend the two shades with each other properly where they met.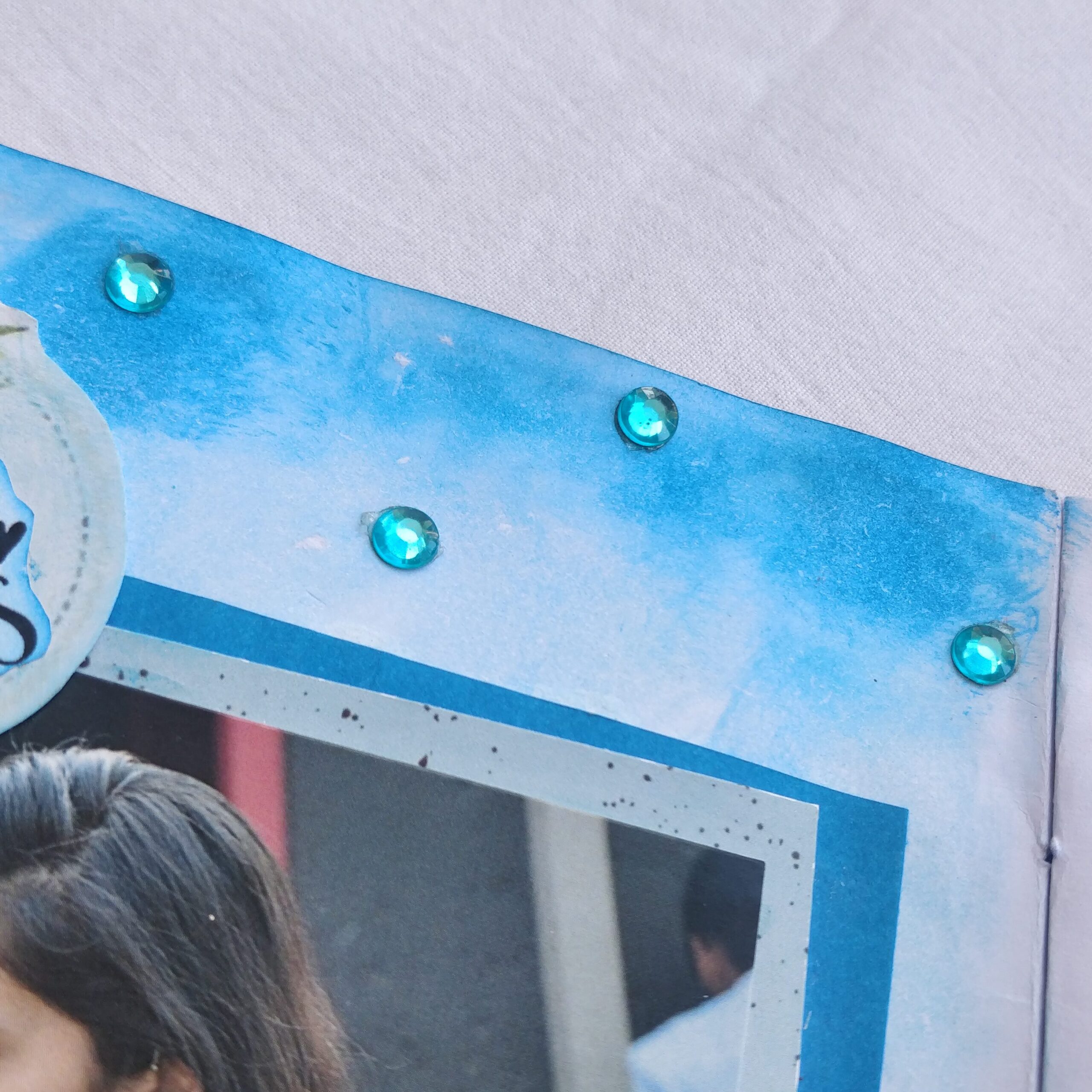 Then I took my photo and trimmed it down to size. I used two different papers, one patterned blue sheet and other a plain blue card stock to mat the photo. Instead of placing them straight on top of each other, I placed them a little tilted and then placed it in the center of the page. After that I made a cluster of fussy cut flowers and leaves at the bottom and lower left side of the photo. I also inked the edges of all the embellishments with the light blue shade so that the fit in the layout nicely.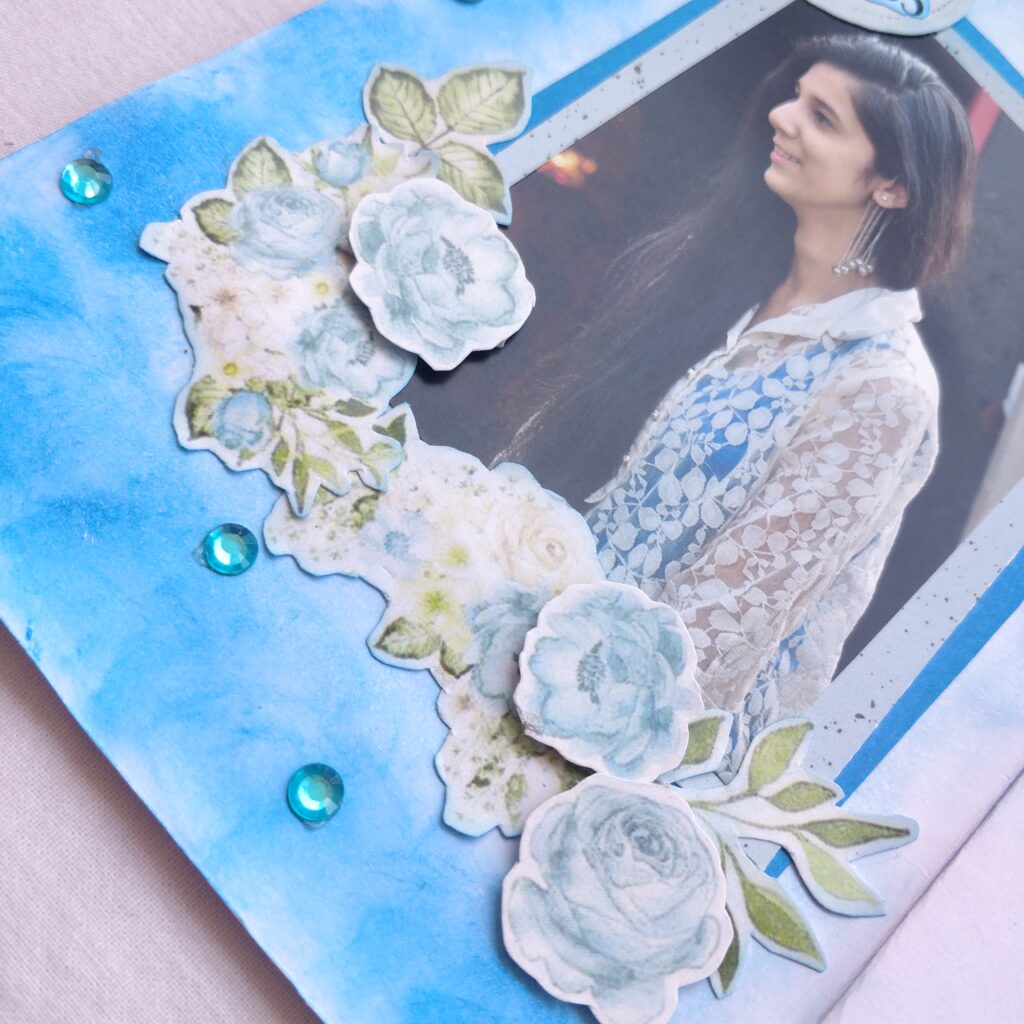 I had a wreath shaped embellishment left with me so I added it on the top left corner. To fill the wreath, I chose a "girl boss" sentiment and pasted it in the center of the wreath. I inked the edges of these two as well with same blue shade. To finish of the layout, I added few blue crystal stickers in the background to give that extra dimension.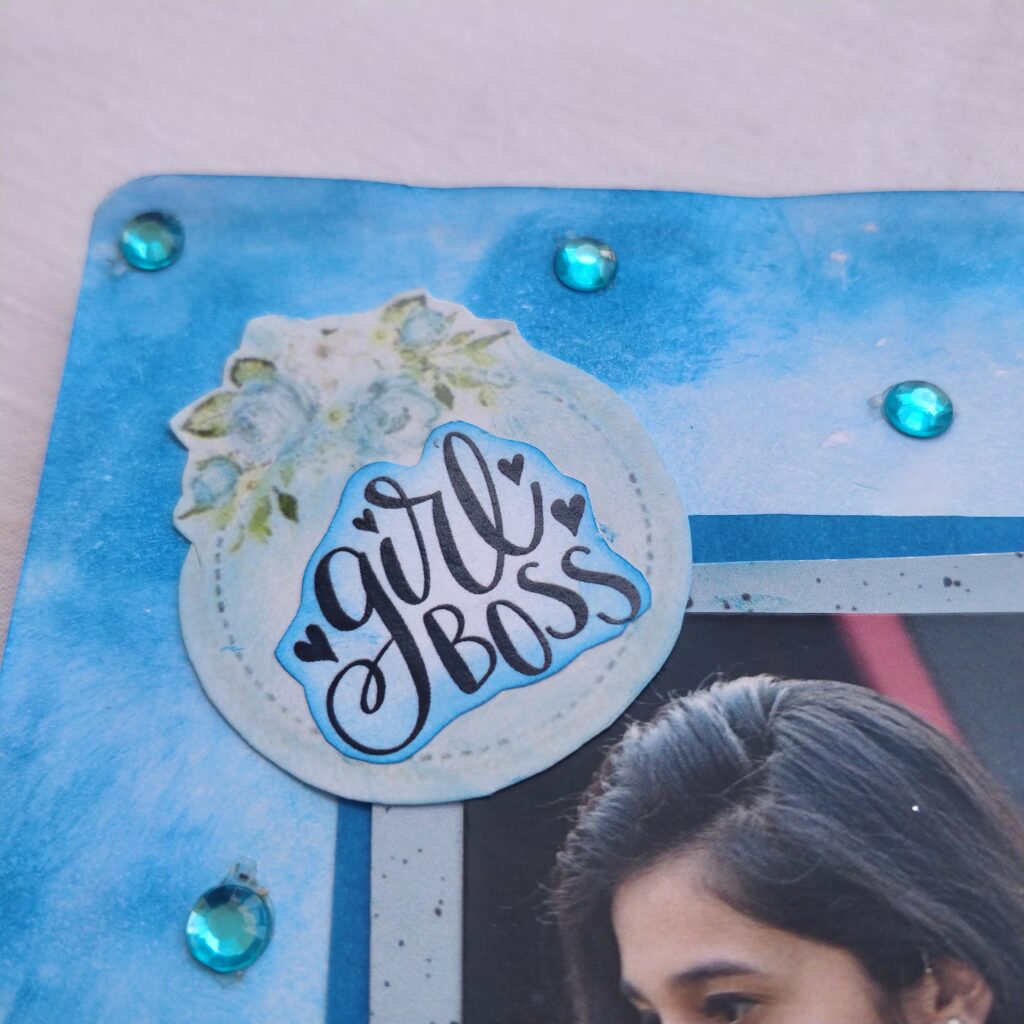 I started off this layout with something else in my mind but it eventually turned out to be a blue themed layout. For me, using just a single color in my spreads is not my usual go to thing. However, I was so happy that I went ahead and stick to just one color as it turned out really pretty. Sometimes, it's actually nice to get out of your comfort zone and try something new.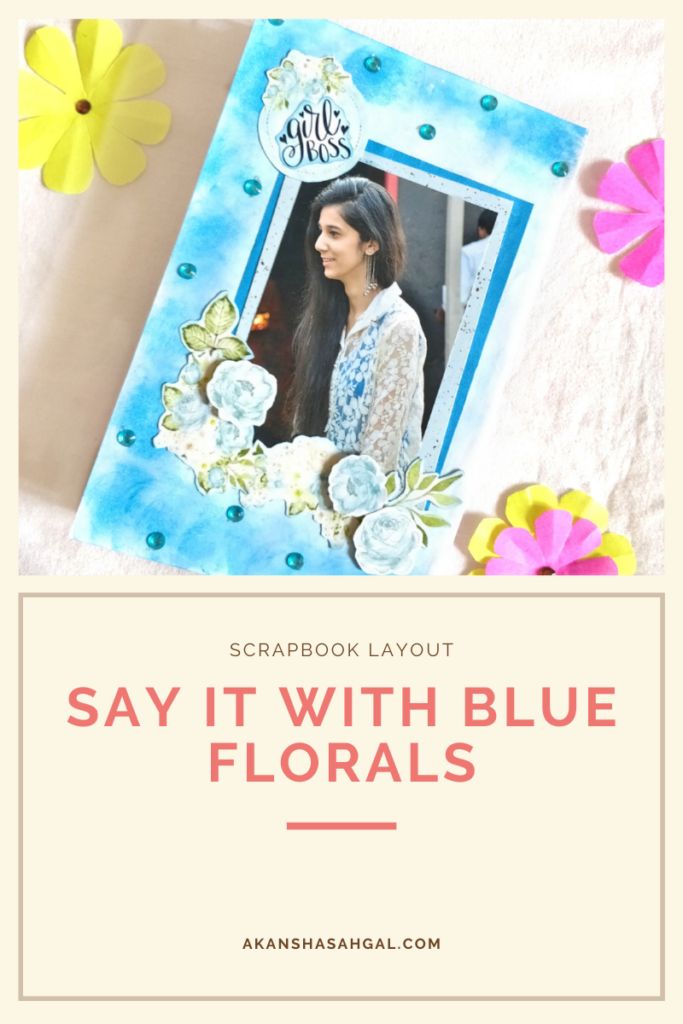 Do let me know in the comments section below what you think of this spread. I would love to know your feed backs.
JOIN MY TRIBE