You are someone who loves to make handmade things and really want to take it a step further and start your own business? But, at the same time you are afraid that starting up a business will demand a lot of investment?
Then this article is for you!!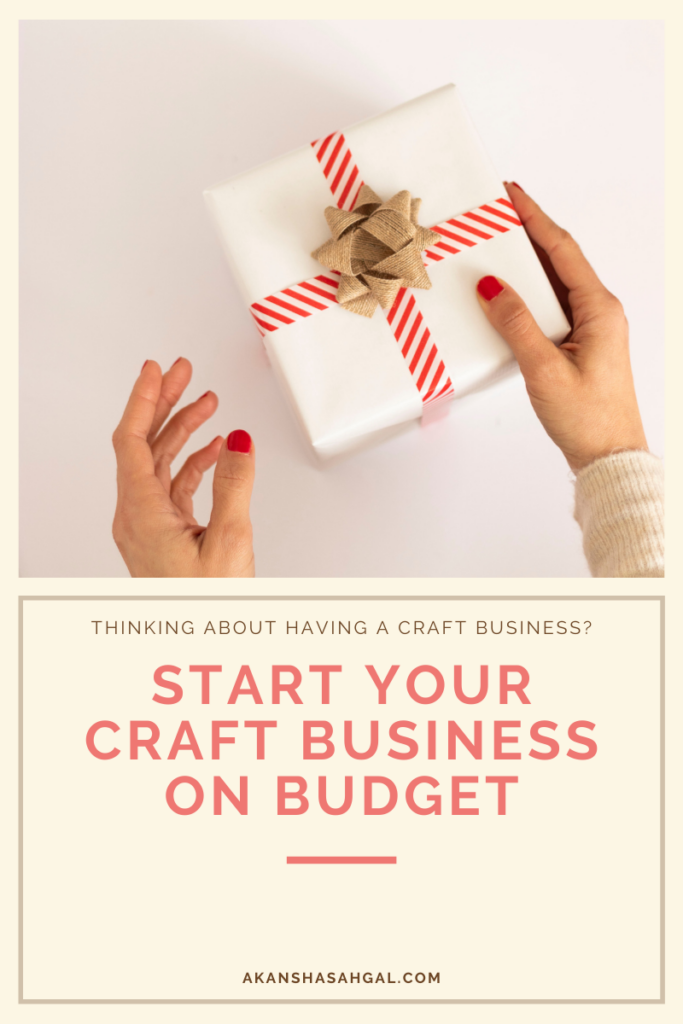 Starting up a creative business does not require a lot of investment always. I shared some tips on how you can start your own craft business on a budget in the video below. Click the link if you want to listen to the tips that I have for you. But if you are an avid reader then keep on reading this article.
These are the tips that I followed during my initial journey and they have definitely helped me starting out with my own venture even with very less investment.
Tip #1 Start with few products
I know being a crafter you have so many ideas going on in your mind and you want to implement all those ideas in one single go. But during the initial phase of your business, you just need few products to start with because it will give you two advantages:
It will reduce your cost of procurement of raw materials- The fewer the products in hand to work on the lesser the variety of raw materials to invest in.
It will help you in creating your USP- Become so good in one or two products initially and once people start recognizing your work, start expanding your product catalogue.
Tip #2 Find cost effective alternatives
Initially you should not invest in all the tools or equipment that you really want. Make a list of all the things that you need and then see if there are any cost-efficient alternatives for those things or not. For example, a cost-effective alternative for a paper cutting board can be just a pencil, scale and scissors and they are going to work equally well.
So try to find cost-effective alternatives or all the things that you need and that is going to help you in keeping your initial budget low and then once you've started saving up you can start investing in better products and equipment that you want.
Tip #3 Save up your money
You need to make sure that when you are starting out your business you are saving up money not just professionally but in your personal life as well. For example, avoid some parties if you can, avoid some lunch or dinner that you can to save up that money. This is because those savings will help you in generating your capital investment for your venture.
It's a very basic thing but people often don't understand that when you are starting out your venture saving just professionally is not sufficient.
Tip #4 Promote sensibly
When you are just starting out you really need promote your business, but try and go for the methods that are very cost effective. The best method for free promotions is word-of-mouth promotion. You can create awareness about your venture among your friends and family and ask them to further communicate about your business to their contacts. This is how you can get the initial traction without spending a penny. You can also collaborate with fellow artists and your first few customers and build a personal connection with them. This can lead to those people becoming your promoters in the long run.
Similarly, there are lot of other cost-effective promotional methods that you can go for initially and that will help you in keeping your initial budget for promotions very low.
We can be assured that most of the businesses do not require you to invest a lot of money initially if you implement things strategically. It is true that having more money to invest can bring in better results faster. But as quoted by Richard Branson, "A big business starts small", it is not necessary to always start with huge investment. Just follow your dreams and work hard to achieve your goals, you will find success.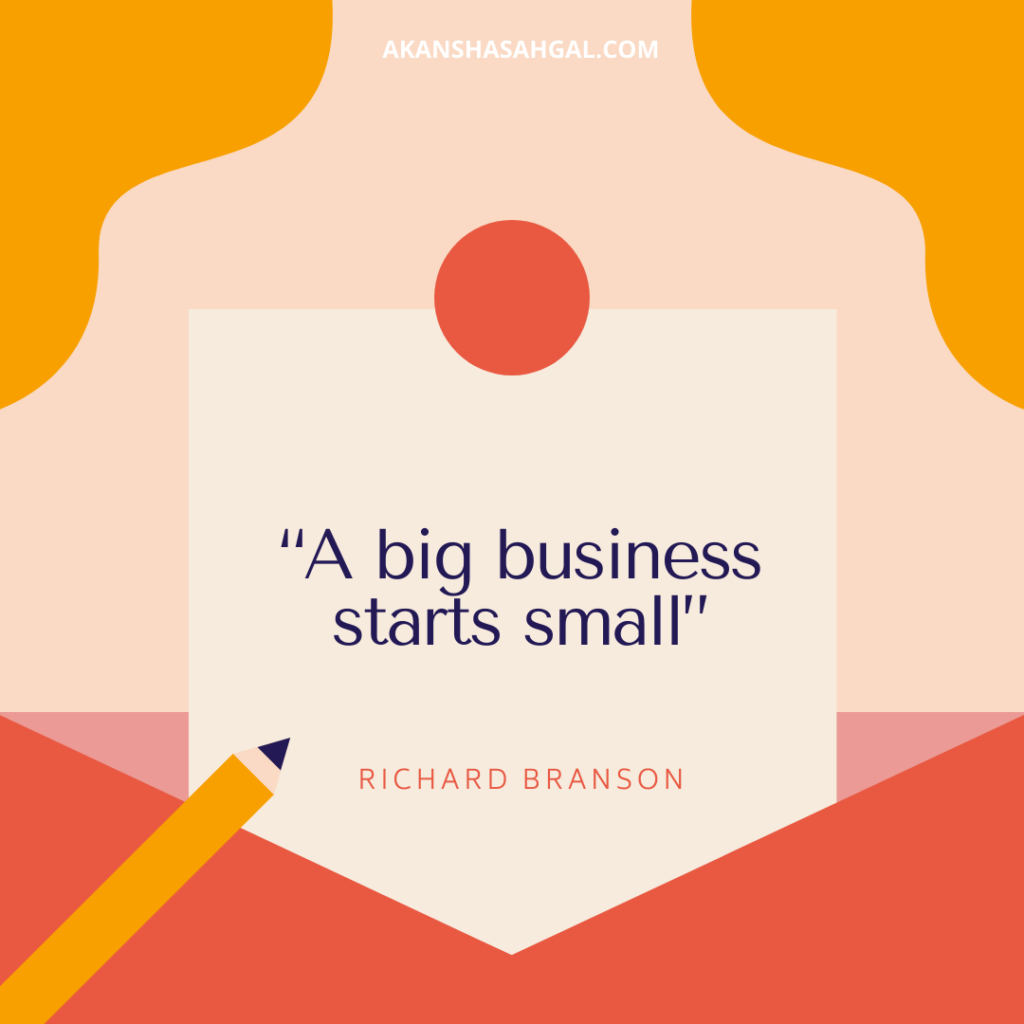 If you have any views, suggestions, questions related to this, do share them in the comments as it will be great to know what are your opinions on this.
JOIN MY TRIBE