Hey crafty people,
I hope you all are doing great. I am Akansha Sahgal and I am back with a new blog. Today, I have some quick birthday card ideas to share with you all. When you are running out on time but you still have to make something for your loved on their birthday, then these are the perfect card ideas for you.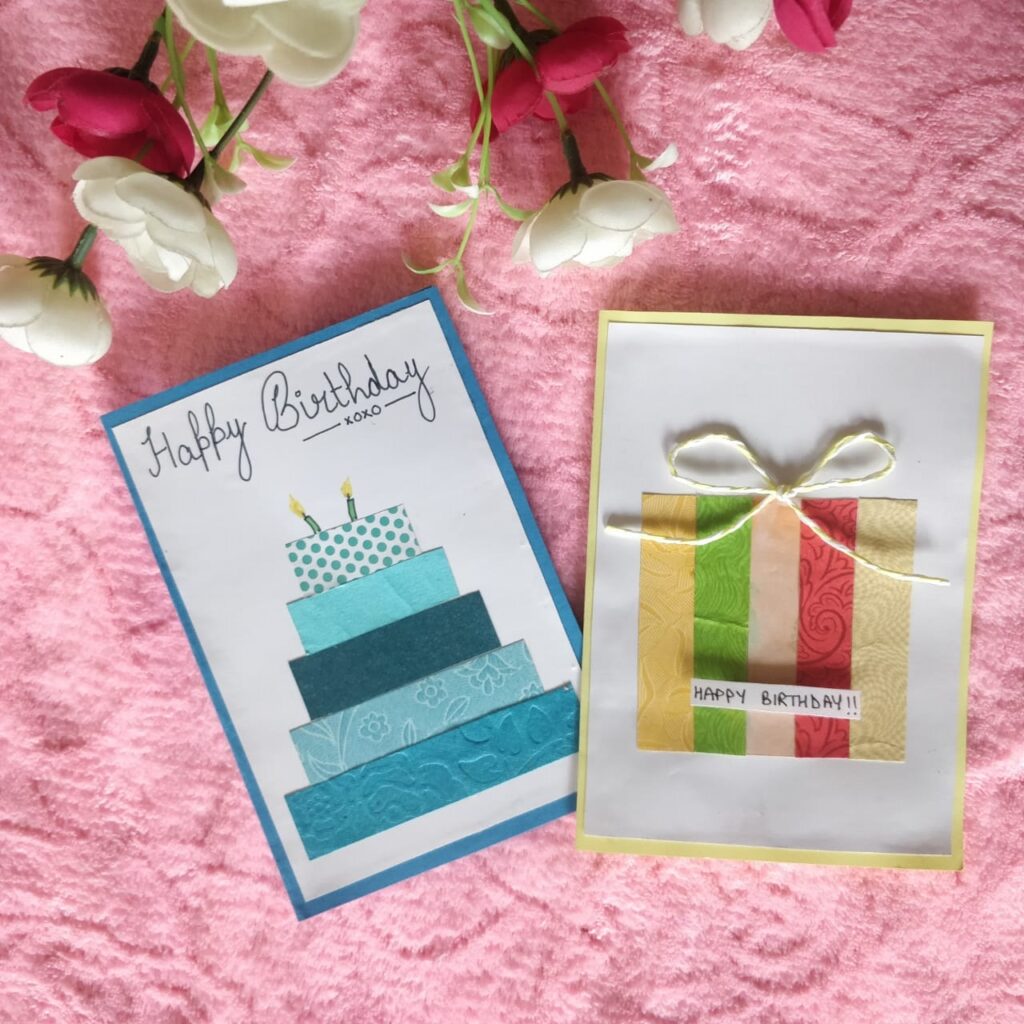 I made one card that had a birthday cake on it and for the other one I went ahead to make a gift box. Let's look at how you can make these cards easily, one by one.
For the first card I took a blue card stock measuring 8*6 inches and folded into half length wise to get a card of size 4*6 inches. Then I cut out a white card stock measuring 33/4*53/4 inches. After that I pulled out some different blue colored papers from my scrap paper folder. I selected 5 different patterns and shades of blue and cut out strip of different lengths. Then I arranged them by placing the longest strip on the bottom of the panel and went ahead by placing the remaining strips on top of each other from longest to shortest. I then pasted the white panel onto the center of the card front. I finished off the card by drawing some small candles on the top of cake and writing "Happy Birthday".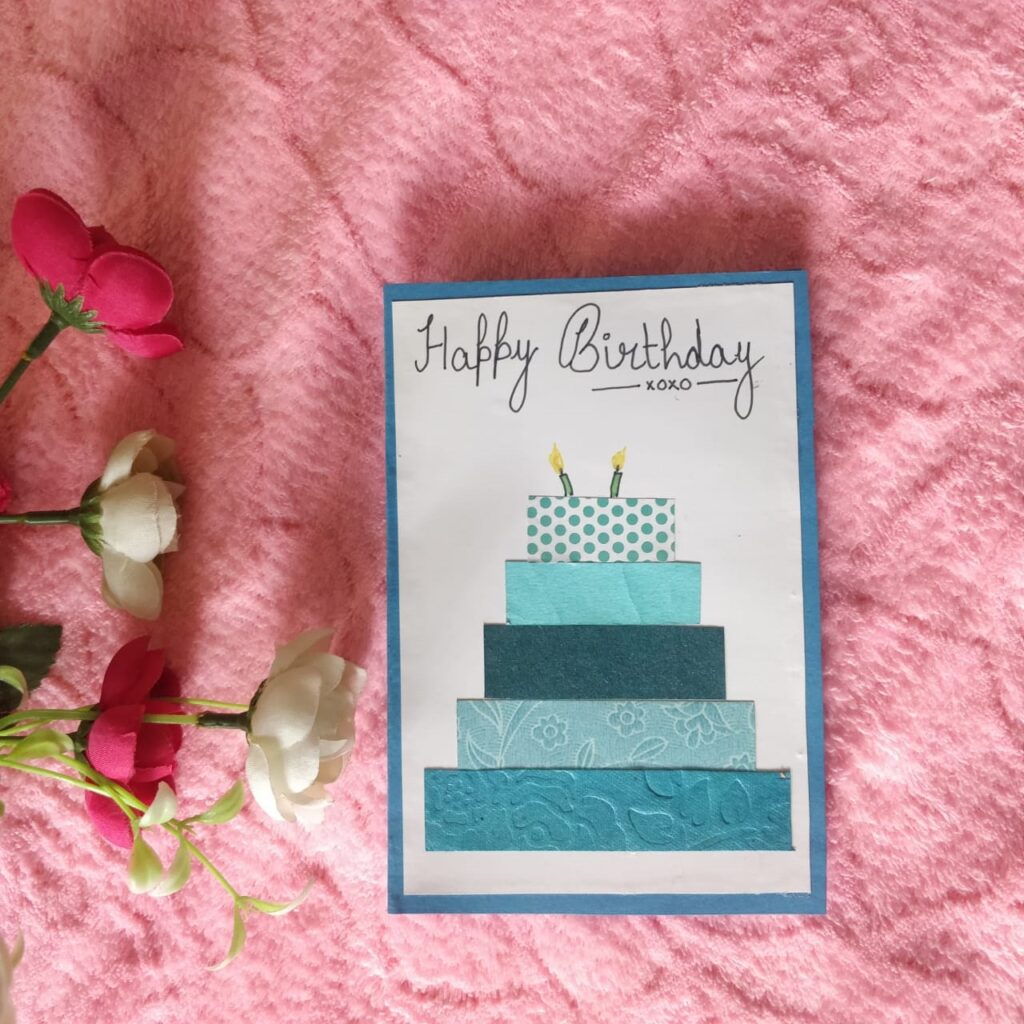 For the second card I took a Yellow card stock with the above mentioned measurements only. I again used white card stock to create the panel for this card as well, again in the measurements mentioned above. I then selected five different strips of paper with colors that complimented the base colors. I trimmed them down to the same length and the pasted onto the center of the panel vertically alongside each other. I added a bow made from paper thread and pasted on top of the gift box. Then I wrote "Happy Birthday" on a white strip of paper, cut it out and placed it onto the center of the gift with foam tape. Finally I pasted the panel onto the card front to complete the card.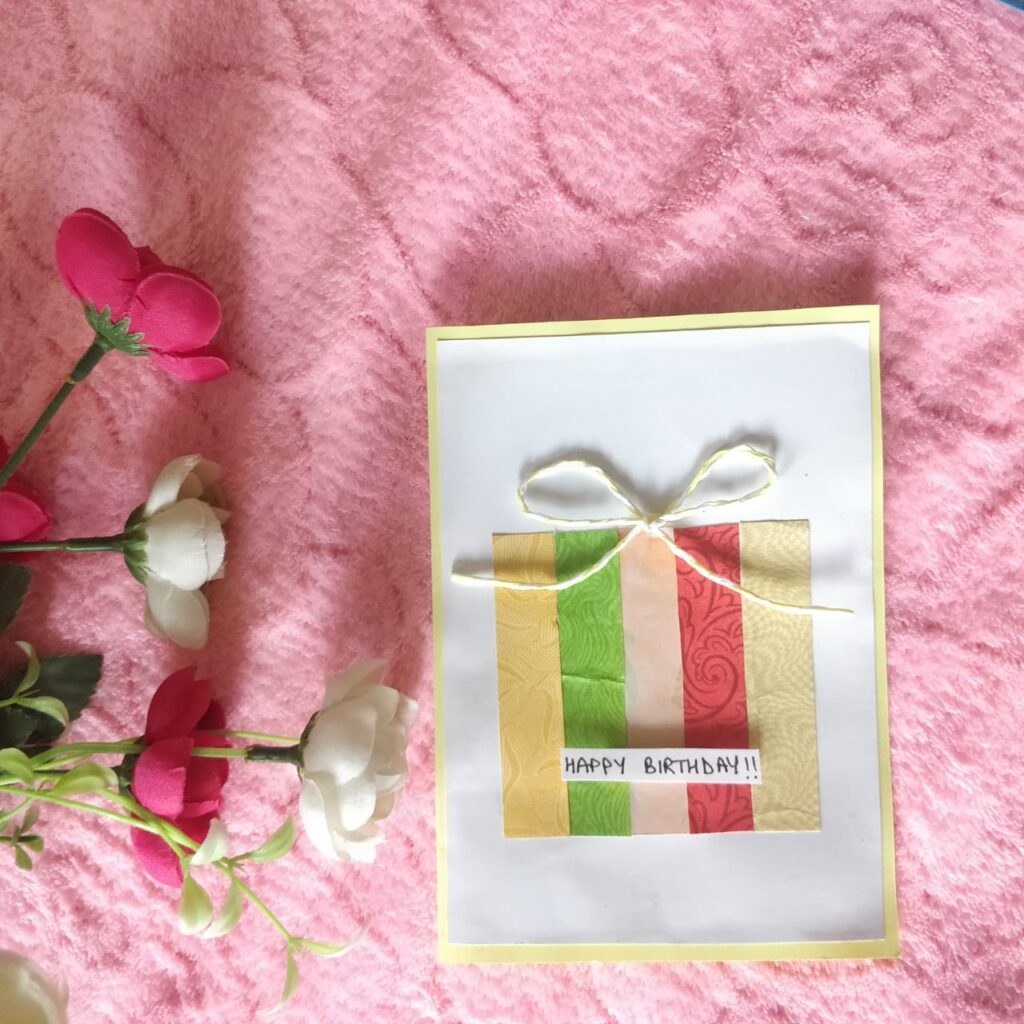 These were the two card ideas that I wanted to share with you guys today. I hope they will come handy in the times when you are running super late in arranging a birthday card for your special people.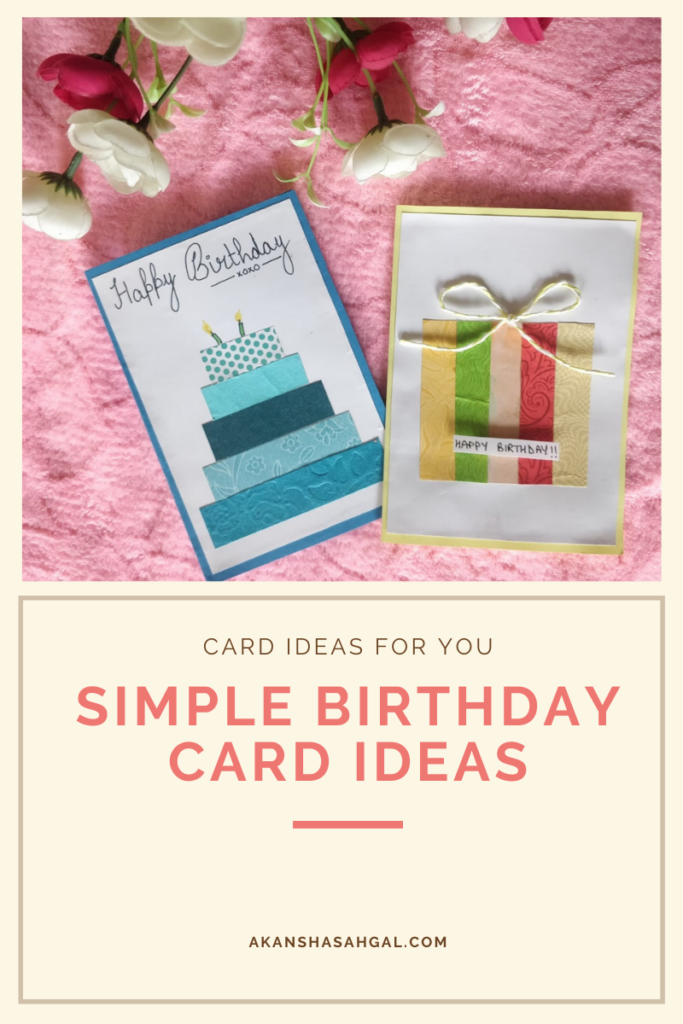 I would love to hear your views or feed backs in the comments section below. Also, don't forget to share your cards with me if you make one, I would be really happy to have a look at them.
JOIN MY TRIBE